Your Business Survived the Covid-19 Lockdowns. Will it survive when the "free" money stops flowing from Washington, DC?
Hundreds of thousands of US businesses never reopened from the Covid shutdowns of 2020. Now small businesses compete for qualified workers amidst rising prices. Many business owners wonder if their businesses will ever thrive again.
How About Your Business?
The difference between success and failure of your business depends on effectively marketing you and your business locally and online. Here's how to get started.
Step 1: Think Like a Marketing Consultant
In Marketing Survival Guide, you learn proven marketing strategies to set your business apart from your competitors, double the effectiveness of your ads, and keep you connected with your clients so they'll buy more from you...and not from your competitors.

You must learn to change your thinking and think of yourself of as a marketer and not a technician. Know your customer, your market, and how to attract and keep A-List clients.

There is one problem with this. It takes time.
You can't read, understand, and implement the marketing strategies of Marketing Survival Guide overnight. However, you can follow chapter 20's action step and join your local chamber of commerce. This leads us to step 2....
Step 2: Get Involved In Your Local Chamber
Chambers of commerce have survived world wars, monetary breakdowns, the 1918 Spanish flu, and many economic depressions. Once again, chambers will survive our current economic disaster of the Covid-19 lockdowns. Even now Chambers are the ideal place to market you and your business to local business owners and professionals.

You say you don't know anything about chamber or what's involved? Not sure how to get started? Afraid you'll choke during your 30-second introduction at chamber networking meetings?

No worries. I wrote Chamber Advantage to help brand new chamber members like you get started quickly and maximize your chamber membership.
Now is the ideal time to join (or re-join) chamber because many local businesses are cutting back or not participating at all. Most chambers have returned to in-person meetings now. Get involved now. You'll stand out as an involved chamber member and lay the groundwork for business growth later. This book shows you how to do this.
Step 3: Improve Your Communication Skills
"According to most studies, people's number one fear is public speaking. Number two is death. Death is number two. Does that sound right? This means to the average person, if you go to a funeral, you're better off in the casket than doing the eulogy." ― Jerry Seinfeld

As a Distinguished Toastmaster, I've coached over a hundred Toastmaster members. From brand-new members who can't look up from their shoes to near professionals looking to take it to an even higher level. Most people are somewhere in between. All of them got better with qualified coaching and purposeful practice at Toastmasters.
You can see me in action on my speaking page. Let's talk if you want me to make presentation to your group.

Becoming a better public speaker helps you market yourself better. You sell your products and services easier. You gain confidence. You enjoy networking events more.

I get it that most people will ignore this advice. I wouldn't tell you if you weren't reading my website! To find out more go to Toastmasters.org and look for a club to visit near you.

Step 4: Ask Questions and Get Answers
I write my books to help local business owners and professionals like you survive and thrive regardless of the economy. You might read enough to know you need help and just hire a marketing strategist like me do it for you. Or you'll be like most readers who want to do it yourself.

Your business is different in some respects because of your strengths, your services, and your local market. You should expect to run into roadblocks and problems when you implement the general marketing strategies in your particular business. Where should you go to get answers?
You could search online and get answers from Facebook gurus and blogging strangers who might or might not give you the answer you need. Can you trust the answers? In the words of singer/songwriter Allan Sherman, "Good advice costs nothing, and it's worth the price."

Rather than hiring me for consulting project, you can hire me for a one-hour consult. Your $300 investment might help you avoid a business mistake which would cost you thousands of dollars. Or improve an ad so that it results in 2x or 10x the response. Or brainstorm a book project which can make you the go-to-expert in your city. You might want a second opinion before you launch a new advertising campaign, service or product.
Step 5: Advertise Outside-the-Box
Dan Kennedy famously said, "Observe what the majority of people are doing, then do the opposite". This is true in so many aspects of life. Including advertising.
The majority of businesses focus so much money, time, and energy on Google Ads, Facebook Ads, and Social Media Marketing. Doing the opposite means looking for local advertising alternatives. This includes local radio stations, chamber advertising, and advertising in local community newspapers such as the Josephine County Eagle.
"Richard's creative and inspirational nature is contagious."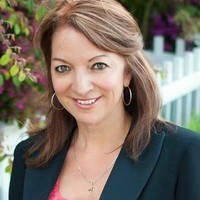 Richard and I were colleagues in 2004 for a short term project. After that project, we have continued a professional relationship. I seek Richard's advice for business counseling and coaching. I highly recommend him for his business management practices and professional speaking skills. His creative and inspirational nature is contagious. He knows how to work and lead a team effectively and efficiently.
Anna Minter
- Professional children's entertainer
"Professional and Witty"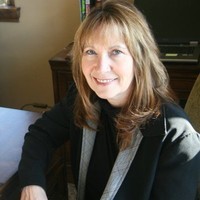 Richard is an outstanding Public Speaker. His spontaneity in pulling a room full of thoughts, comments and happenings together to make it relate to what is happening at the moment is amazing. We have used him as Master of Ceremonies for our Awards Banquet and he is professional and witty.
Colene Martin
- Oregon State Chamber of Commerce
"A truly brilliant man, with a brilliant mind."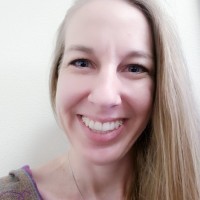 Richard is an incredibly savvy business owner, manager, marketer, public speaker and now... AUTHOR! I've had the pleasure of working closely with him for several years now, and continue to soak up his wisdom as if I were a giant sponge. In him, I feel I have a great mentor and friend - one who will "geek out" with me on all small business topics you could possibly imagine. A truly brilliant man, with a brilliant mind.
"This seminar system is a gold mine!"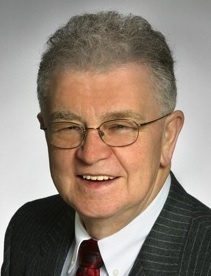 This seminar is a gold mine! With your system, I could move to a new city, start doing living trust seminars, and have a book of business in 90 days.
Chuck Price, CRFA, CSA
- Price Financial Group
"Attention to detail without losing sight of the bigger picture"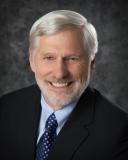 I have had the honor of working with Richard on several projects that require marketing skills and expertise. Richard is a consummate professional. His attention to detail without losing sight of the bigger picture makes him invaluable. I have personally benefited from his marketing insights and can recommend him without reservation.
Evan Hanson
- Daystar Counselling
"My financial planning practice grew over 300% in the past 12 months"
Richard Emmons has provided my company with a suite of marketing services including copywriting, seminar organization and promotion, strategic alliances, a television commercial, and existing client communications activities. Not only has my financial planning practice grown over 300% in the last 12 months, I am also helping people I enjoy working with.
"Very valuable"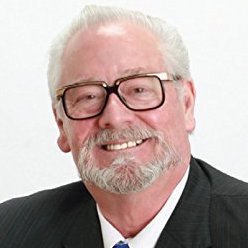 What you've done for me has been very valuable. Thank you very much!
Stephen R. Kirkendall, ChFC