About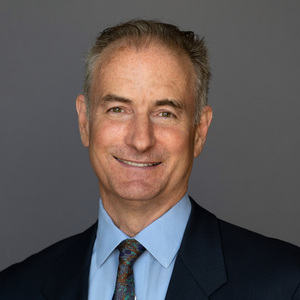 Richard Emmons works with small and medium sized businesses to help them maximize their business growth success. He looks at all the business growth assets which are already in place or hidden in a client's business and finds ways to use them to create dynamic and profitable growth without the client having to invest any extra money in advertising or having to make a lot of significant changes in their business operations.
Richard is the author of Marketing Survival Guide which teaches local business owners how to double their sales by learning to think and act like a marketing consultant. This is the first book in the Local Business Success Series.
Richard attended the United States Naval Academy for two years and graduated from California State University Fullerton with a degree in business administration.
He has 28 years of senior management experience in six different industry sectors including financial advisory services, real estate, relocation services, banking, research and development and light manufacturing.
Richard began studying nontraditional marketing principles as a Jay Abraham Protégé Mentor in 1989 and continues to feed his voracious appetite for information on marketing and business success. Richard's sales experience includes both business-to-business as well as door-to-door selling to homeowners.
He helps business owners develop their own unique personal brand. Richard uses this branding along with effective copywriting to increase the return on advertising dollars to help companies grow.
In 2010, one of Richard's clients needed a lot more than a marketing consultant. The Boardroom Executive Suites needed a manager. Richard used his marketing and management skills to take the Boardroom from a 32% occupancy rate to being (often) full.  While not a full-time endeavor, Richard now empathizes with brick-and-mortar business owners who struggle to find time for marketing. The Boardroom offers full-time offices, part-time offices and virtual offices to business professionals in Southern Oregon.
In 2019, Richard launched ChamberCrowd.com, the secure social network for chamber members serious about boosting sales and profits in their businesses. Now chamber members can network with like-minded professionals from chambers all across the United States. Members can also share their experiences with the group and ask questions when stuck with a business problem. 
Richard Emmons serves as the host of the Ron Paul Homeschooling Podcast. He and his wife homeschooled their four daughters for 19 years. Richard coached homeschool speech and debate for 7 years. Richard spent 18 months creating a business course for the Ron Paul Curriculum. In this course, "Mr. Emmons" teaches high school students how to launch a business during their high school years. You can learn more about this online course at www.HighSchoolBiz.com.
In 2012, Richard served as founding president of Rogue Valley Networking Toastmasters and remains involved in Toastmasters today. In 2014, Richard was named "Man of the Year" by the Grants Pass and Josephine County Chamber of Commerce. Richard has served as a board member of the Grants Pass Gospel Rescue Mission since 2000.
Richard Emmons enjoys living in Southern Oregon with his wife and family.