Advisor Marketing Success OR "You're Fired!"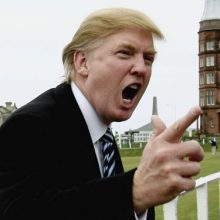 This Wall Street Journal article points out that many Regional Broker/Dealers are raising minimum production amounts. If you're feeling some heat from your broker/dealer, you have two choices. Improve your marketing to raise your production…or fire your BD! After the article you can find ideas on both of these choices.
Regionals Raise Broker Production Minimums

By Kristen McNamara
The barrier to entry for would-be brokers at some regional firms is getting higher. And brokers already working at those firms are finding they have higher hurdles to clear, too.

Financial advisers who move to regional broker-dealers from large Wall Street institutions often generate more in fees and commissions than regional incumbents. Some of these new arrivals want to work at smaller organizations while others are pushed out by wirehouses which are trying to shed what are, for them, lower producers.

The amount of client money wirehouse brokers oversee, and their corresponding pay, is generally much higher than that of the regional brokers. That means low-producing wirehouse brokers can still generate more revenue than the average regional broker.

The average amount of money overseen by a wirehouse broker was $71.9 million at the end of 2008, according to research and consulting firm Cerulli Associates's most recent data. That's more than double $31.9 million in average assets per regional financial adviser, according to Cerulli.

The number of brokers migrating to regionals from wirehouses jumped between late 2008 and the first half of 2009. Several Wall Street giants that merged focused on keeping their biggest brokers — generally those producing at least $500,000 a year — by offering them big retention bonuses, while discouraging lower producers from staying with pay cuts.

While the movement of wirehouse brokers to regional firms has slowed considerably in recent months, the influx of wirehouse brokers prompted some regional firms to begin raising production requirement for employees and recruits.

Janney Montgomery Scott, for example, increased last year its minimums for prospective hires to $500,000 in annual fees and commissions and $60 million in assets under management. That's above the firm's average production now, which is approaching $450,000.

It also raised to $200,000 from $150,000 the minimum brokers must generate each year or have their payout reduced. It expects to gradually move that minimum higher.

The relatively small size of regional brokerages compared with wirehouses fosters a more collegial culture, according to consultants and recruiters.

"Regionals are certainly looking to raise average production," says Mindy Diamond, president of executive search firm Diamond Consultants. "At the end of the day, they'll do it differently" than wirehouses.

Beginning next year, Edward Jones will raise its production requirements for the first time in more than a decade. Brokers who have been with the firm for more than 10 years will need to generate at least $30,000 a month in fees and commissions, and $32,000 if they've been with the firm 12 or more years. That compares with a requirement of $27,000 for eight-year veterans today.

The firm says it's giving brokers plenty of advance notice and has improvement plans to help struggling brokers. Still, those who don't improve within months may be fired.

"Regional firms don't have the same level of ruthlessness as large wirehouses," says Mark Elzweig, founder of executive search firm Mark Elzweig Co.
"Don't have the same level of ruthlessness…." That's comforting…not!
Time To Panic?
An old USP for Federal Express was "Don't panic. Call Federal Express!" Likewise, if you're below minimum production numbers for your broker/dealer you need to take action now but you don't need to panic.
What should you do? You should click the "Productivity" link above and implement enough ideas to free up some time to invest in your marketing activities. You also need to free up some cash so you can invest some money in your marketing activities.
You need high return without high risk marketing ideas because you must grow your practice this year.  So don't even consider getting creative and developing your own marketing system. You simply don't have the time (and probably the money) to create and test advertisements, content, offers, etc.
You need to investigate proven, turn-key, marketing programs designed specifically for financial advisors. Find one you're comfortable with and go for it! Just resist the temptation to get too creative…when you buy a marketing program you need to stick with the program.
Should You Fire Your Broker/Dealer?
This puts an entirely different spin on this topic. Maybe you're tired of your BD's compliance standards and unpredictable approval process. Maybe you're producing enough for your lifestyle but not enough for your BD's higher production standard. There are alternatives out there to consider who have lower production minimums.
Contact me and I'll give you some suggestions. Got a great BD? Add your comments below and let us know all about them.