Advisor Marketing Success with a "Sales Lead Machine"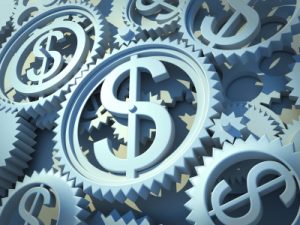 If you're a financial advisor getting ready to retire, this post is definitely not for you. Or if you have so many long-time and new clients you can't imagine squeezing one more client into your crowded schedule, then please ignore this message. Now let me talk to the rest of you out there!
There are lots ways to get more sales leads:
Yellow page ad
Radio show
Walk-in traffic
Asking clients for referrals
Yet these sources are unpredictable and not really repeatable. Sometimes you get leads when you're crazy busy. And other times your appointment schedule is getting light and the telephone just won't ring.
What you need to develop is a "sales lead machine." You want to create a marketing program which generates a consistent and ongoing stream of prospective clients.
You need to find what works well and what works for you. This can take some testing. Or you can take an existing marketing system and adapt it to your particular practice. Let me give you a few ways I've helped clients create a lead machine.
One way is to create a free report and offer it in your advertising. The report can be in the form of a written report such as the "7 Most Common Retirement Planning Mistakes…and How To Avoid Them." Better yet, you can create an "expert audio CD" which your prospects can listen to in their car. The trick is to offer a physical report so interested parties need to give you call you and provide their mailing address. Get their phone number and email to follow-up to find out if they have any questions about the report. Your report should generate questions in their minds as well as establish you as the expert to provide the answers. When you want to turn on your lead machine, just mail some postcards or run a display ad in your newspaper or a weekly paper directed at senior citizens. You'll be able to test your ad based on the number of people who call and ask for the report.
My favorite "sales lead machine" is to help advisors put on living trust seminars. Yes, getting your first seminar involves a lot of work including getting your newspaper ads designed and past compliance, choosing a restaurant, and establishing a relationship with an estate planning attorney. Yet the key advantage of buying a sales lead machine is that you avoid all the trial and error of designing ads and creating the tools to make it a system. Yesterday, one advisor held his first 2 seminars and had 14 attendees in the mid-day seminar and another 16 in the evening. Future seminars build on prior seminars because the ads establish the advisor as an estate planning expert. Plus his presentation skills will improve as he commits the presentation to memory and weaves in more of his own war stories.
Let's break down his sales lead machine and see how it turns leads into clients:
Schedule the seminar and confirm the date with the estate planning attorney
Book the facility and update the newspaper advertisement
Notify your mailing list of the upcoming seminar and run your newspaper ads
Hold the seminar and establish yourself as an estate planning expert by educating the attendees.
Schedule attendees for initial consultations and assist the attorney through the trust process
Assist trust clients through estate planning and gently turn them into financial planning clients….
Now this advisor has scheduled seminars monthly so he'll generate a steady stream of new clients during the year. Advisor/CPA's who focus on taxes during the tax season would schedule seminars after April 15th.
Other clients hold elaborate client appreciation dinners in December. Clients get wined and dined and educated by a noted speaker. Of course, they are encouraged to invite a neighboring couple. Get this formula down and you'll have a very busy January and February!
"Random acts of kindness" might make this world a better place. However, "random acts of marketing" usually waste money and don't generate consistent leads. For that you need a sales lead machine.