Advisor Marketing By Writing Articles In Your Local Newspaper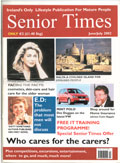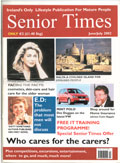 You build a lot of credibility writing articles for local publications. Many publications are hungry for quality content that their readers will read. When you have this opportunity, you get chance to get in front of hundreds or even thousands of qualified prospects. You demonstrate your expertise and build credibility over time. Plus people can get to know you over time as you blend in personal stories which bring investment and economic principles to life.
So where should you look? First look at your local newspaper. Depending on the size of your area, your paper may or may not have an investment writer. Is there a financial columnist? If not, call the editor and ask to set up a meeting to discuss the possibility. If there's already a columnist, do you offer a different perspective? Maybe there's room for a second columnist who offers a different investment philosophy. Or just focuses on pre-retirees and retirees.
Should you expect to get paid something? Probably not unless it's a large and successful publication and they can afford it. You don't really care because you're getting free advertising in a format with much more credibility than a paid ad.
How should you prepare for meeting the editor? Of course you need to bring in a package of your marketing materials so he can learn a bit about you. You need to have a few columns already so the editor can judge your writing ability.
How should you write? You must write in a lively, engaging, and informative way because a boring column won't get read. My number one suggestion in this area, is to write the way you talk. Remember you're writing to individual readers not a classroom. Don't use industry jargon, help readers understand industry jargon and improve their investment and planning abilities.
So what should you write about? Let's assume you've been asked to write a weekly column. How could you possibly fill 52 weeks of columns? There are lots of ways.
First, you ask your readers to email their questions to you. You answer reader questions every other week to fill 26 weeks. You write a seven-part series on "The 7 Most Common Retirement Planning Mistakes and How To Avoid Them." This gets you down to 19 weeks left. You write one column per quarter on taxes which gets you down to 15 weeks. One column per month would be an economic and investment update. You only need 3 columns to fill out the year. You could do a column on "Retirement Resolutions" in January, a "Financial Independence" column in July, and a "Back To School" column every September on the importance of saving for your children's college education. And you'd have 52 opportunities to get in front of prospective clients and build your reputation as knowledgeable, plain-spoken, and down-to-earth.
What if you can't get a column in your local paper? Look at the various "Senior Times" publications in your area along with regional magazines. Any publication will allow you to promote yourself as the "retirement columnist for the Senior Times." Over time, you'll attract new prospects and assure existing clients that you're an expert in your field.