Facebook Under Fire: Ignored by Youth and Attacked By Advertisers and Readers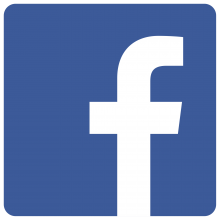 Should you continue to advertise on Facebook? It depends. Who it your target market? If you target teenagers and young adults, Facebook is losing your market according to a recent survey.
Less-cool Facebook losing youth at fast pace: survey

With mom, dad and grandma signing up in increasing numbers, Facebook is losing younger users in the United States at a faster pace than previously estimated, researchers said Monday.

A report by eMarketer said Snapchat is drawing youths away from Facebook at a quicker clip than Facebook-owned Instagram.

Facebook is still growing in the US market, according to research firm, mainly due to increases in usage by older age groups.

The report is the latest to highlight Facebook's problem with attracting and keeping young people, who have long been a core user base for the world's biggest social network.

The research firm said it expected the first-ever decline in the 18-24 age group in the US, a drop of 5.8 percent this year.

It also said that for the first time since its research began, less than half of the 12-17 age group in the United States would be on Facebook, with a 5.6 percent drop in that segment.

The under-12 age group meanwhile will see a decline of 9.3 percent this year, eMarketer said.

The same trend is expected to continue into 2019 and 2020, with declines in all segments of US users under 25, the report added.

Source: https://www.afp.com/en/news/15/less-cool-facebook-losing-youth-fast-pace-survey-doc-zj6ii1
Fewer teens means Facebook may focus on making Facebook more relevant to adults. We'll see about that. Facebook is also getting pushback from advertisers according to this article in The Wall Street Journal:
Unilever Threatens to Reduce Ad Spending on Tech Platforms That Don't Combat Divisive Content

Unilever UL +1.66% PLC is threatening to pull back its advertising from popular tech platforms, including YouTube and Facebook Inc., if they don't do more to combat the spread of fake news, hate speech and divisive content.

"Unilever will not invest in platforms or environments that do not protect our children or which create division in society, and promote anger or hate," Unilever Chief Marketing Officer Keith Weed is expected to say Monday during the Interactive Advertising Bureau's annual leadership meeting in Palm Desert, Calif.

"We will prioritize investing only in responsible platforms that are committed to creating a positive impact in society," he will say, according to prepared remarks.

Unilever, one of the world's largest advertisers, is leveraging its spending power to push the digital media industry to weed out content that funds terrorism, exploits children, spreads false news or supports racist and sexist views. The consumer-products giant spent more than $9 billion marketing its brands such as Lipton, Dove and Knorr last year, according to the company's annual report.

Source: https://www.wsj.com/articles/unilever-threatens-to-reduce-ad-spending-on-tech-platforms-that-dont-combat-divisive-content-1518398578
Companies have to be very careful to protect their brands from being associated with divisive news and groups.
Mr. Weed said that advertisers need to be outspoken about issues on tech platforms, since they are almost entirely supported by billions of ad dollars.

"One can start by not putting ads on content we do not want to encourage," he said.
At the same time companies need to monitor the return on investment for all all advertising media. If something is not working, advertising dollars should be spent elsewhere. Because Facebook is free to users, it must please advertisers such as Unilever.
"We fully support Unilever's commitments and are working closely with them," said a spokeswoman for Facebook.
Yet how can Facebook do this and remain "neutral" source of news? Facebook is finding out that it cannot according to this article from Wired.com.
Inside the Two Years that Shook Facebook—and the World

How a confused, defensive social media giant steered itself into a disaster, and how Mark Zuckerberg is trying to fix it all.

This is the story of those two years, as they played out inside and around the company. WIRED spoke with 51 current or former Facebook employees for this article, many of whom did not want their names used, for reasons anyone familiar with the story of Fearnow and Villarreal would surely understand. (One current employee asked that a WIRED reporter turn off his phone so the company would have a harder time tracking whether it had been near the phones of anyone from Facebook.)

The stories varied, but most people told the same basic tale: of a company, and a CEO, whose techno-optimism has been crushed as they've learned the myriad ways their platform can be used for ill. Of an election that shocked Facebook, even as its fallout put the company under siege. Of a series of external threats, defensive internal calculations, and false starts that delayed Facebook's reckoning with its impact on global affairs and its users' minds. And—in the tale's final chapters—of the company's earnest attempt to redeem itself.

In that saga, Fearnow plays one of those obscure but crucial roles that history occasionally hands out. He's the Franz Ferdinand of Facebook—or maybe he's more like the archduke's hapless young assassin. Either way, in the rolling disaster that has enveloped Facebook since early 2016, Fearnow's leaks probably ought to go down as the screenshots heard round the world.

Source: https://www.wired.com/story/inside-facebook-mark-zuckerberg-2-years-of-hell/
You can read this long article if you're interested. You'll learn how huge, successful companies have to deal with major problems just like small businesses. Small businesses have the advantage of solving most problems out of the limelight. And without billions of dollars in the bank. I get that too.
The key takeaway here is that you need to own your main digital advertising platform. That is your website. You own it and control it. You also own your email list which you can email as often as you like at next to no cost. You "rent" your platform at Facebook and your "landlord" can raise the "rent" and change your "lease" at any time. Use it while it works for you but be ready to drop it when it doesn't.