Get Your Own Radio Show For Advisor Marketing Success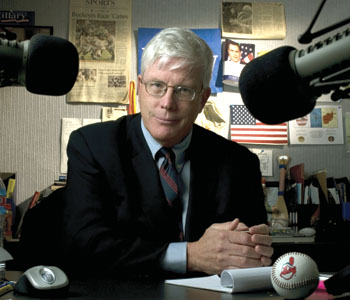 Getting a local radio show is a great way to get known in your community as a financial planning expert. Let's look at the "6 C's" of having your own radio show:
Contact. A radio show gets you in contact with hundreds or thousands of prospective clients all at once. You build chemistry, establish yourself as an expert and as brave. Not many folks would like to be put on the spot every day or every week. Your clients will enjoy hearing you on the radio and will brag on you so you'll get more referrals.
Content. Now you've gotten a radio show. So what do you talk about? You could do a series of topical shows on various investing and planning areas. You could do a few shows on explaining common investment jargon. You could answer listeners' questions. The questions could be sent in by email, folks could call your office with questions or you could take them live on air. What do you do if someone asks you a question you can't answer? No problem, just say, "Great question. Let me do a bit of research and come back tomorrow with a complete answer." Listeners will appreciate that you admit you don't know it all. Live Q&A is best and you can do it after you've done several shows.
Counsel. You need to give general advice only. You can't give specific advice because you don't have the facts of their personal situation. This is a good reason for them to visit you in your office. You also need to be careful not to provide tax or legal advice. Share some air time with your lawyer and CPA and you might see some more referrals down the road.
Controversy. Be especially careful when a listener asks a political question. Your opinion might alienate half your audience. Remember most elections are decided 51% to 49%. Many listeners (and potential clients) will be adamantly opposed to socialism while equally adamant against any cuts to Social Security or Medicare! Emphasize personal responsibility and not wanting to be dependent on the government in your old age. You can take stronger positions when it comes to financial planning matters. Why? Because you are an expert and should know certain planning approaches are better for "most people." Example, "For most people who own their own home and have over 100,000 in financial assets, estate planning with a living trust is a better option than relying upon a will."
Cost. Small towns have smaller audiences so the cost is less. One advisor I help pays $1000 per month for a 15 minute Financial Forum show every business day. Another advisor pays $250 per hour for a one-hour weekly show in a big city. In both cases, they get some advertising spots and can cross-promote their seminars and other events.
Communication. You must learn to be clear, concise, and confident when you talk on the radio. Speak in plain English or people will tune you out! And toss in a bit of humor to be more likable and approachable. Imagine you're speaking to just one person and you'll be more effective (and less nervous).
How do you get started? Talk to your best clients and find out which radio stations they listen to. Contact these stations and speak with the station manager about starting your own radio show. Whether you do a 3-minute "Money Matters" or a 15-minute or one-hour "Financial Forum", you can use radio to build chemistry and trust with thousands of people while establishing yourself as an expert in your field.
UPDATE: My friend Burke Allen has over 20 years in PR and the radio industry. He put together a program called Get Your Own Radio Show to help individuals get started in radio.