Should Your iTunes Library Go In a Trust?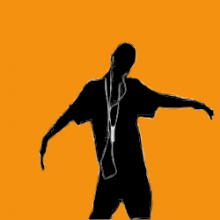 Ever wondered who will inherit your digital library? Unless the laws are changed, your MP3s and e-books may go to the grave with you.
Today MarketWatch reported on this growing problem and offered a couple of solutions.
Many of us will accumulate vast libraries of digital books and music over the course of our lifetimes. But when we die, our collections of words and music may expire with us.
Someone who owned 10,000 hardcover books and the same number of vinyl records could bequeath them to descendants, but legal experts say passing on iTunes and Kindle libraries would be much more complicated.
And one's heirs stand to lose huge sums of money. "I find it hard to imagine a situation where a family would be OK with losing a collection of 10,000 books and songs," says Evan Carroll, co-author of "Your Digital Afterlife." "Legally dividing one account among several heirs would also be extremely difficult."
Part of the problem is that with digital content, one doesn't have the same rights as with print books and CDs. Customers own a license to use the digital files—but they don't actually own them.
Imagine all those 99 cent Kindle novels being vaporized in the Cloud when you die. Let's look at a possible solution:
There are still few legal and practical ways to inherit e-books and digital music, experts say. And at least one lawyer has a plan to capitalize on what may become be a burgeoning market. David Goldman, a lawyer in Jacksonville, says he will next month launch software, DapTrust, to help estate planners create a legal trust for their clients' online accounts that hold music, e-books and movies. "With traditional estate planning and wills, there's no way to give the right to someone to access this kind of information after you're gone," he says.
Here's how it works: Goldman will sell his software for $150 directly to estate planners to store and manage digital accounts and passwords. And, while there are other online safe-deposit boxes like AssetLock and ExecutorSource that already do that, Goldman says his software contains instructions to create a legal trust for accounts. "Having access to digital content and having the legal right to use it are two totally different things," he says.
The simpler approach is to pass down your devices to an heir when you die…and give them your userid and password at the same time.
Source: http://www.marketwatch.com/story/who-inherits-your-itunes-library-2012-08-23