Should You Subtract AdWords Now?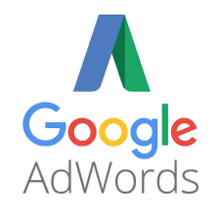 Do you have a contrarian mindset? Do you question the notion that if "everyone's doing it" than it must be okay? Do you spend money on Google AdWords?
If you answered "Yes" to these three questions than maybe, just maybe, you'll reduce or eliminate your AdWords advertising.
Many business owners keep advertising the way they always have. They have no idea whether the advertising is still working. Take Yellow Pages as an example. Please, take my yellow pages away now because the font is too small and interest searches are so fast.
Plumbers and lawyers may still get new clients from Yellow Pages. For most people it's just autopilot and they don't think about it until the yellow pages rep calls them up to renew for the following year. Then it's a one year to commitment to renew or not to renew.
Google AdWords have been a goldmine since being introduced by Google in 2000. A goldmine for Google and for millions of businesses as well. Is this still true?
As Fred Gleeck says, "data ends discussion." The following article questions the necessity of AdWords to bring traffic to their businesses and make online sales. To summarize, a few large companies cut online advertising and it didn't affect sales growth.
A Startling Anecdote About Online Ad Spending From Restoration Hardware
http://www.zerohedge.com/news/2017-09-11/startling-anecdote-about-online-advertising-restoration-hardware 
Category 1 storm clouds are gathering over what has traditionally been one of the most lucrative, and perhaps only profitable, sectors to come out of Silicon Valley in decades: online advertising.

Two months ago, it was P&G which fired the first shot across the "adtech" bow when not long after it announced it was slashing its digital ad spending because it thought it was not getting the kind of return on investment it desired, it made a striking discovery: "We didn't see a reduction in the growth rate." CFO Jon Moeller said "What that tells me is that that spending that we cut was largely ineffective."
Proctor & Gamble thinks that "bots" were clicking on their Facebook ads rather than human beings who actually buy products.
The advertising system has become so automated that companies pay for advertising on fake news websites with fake traffic.
A separate, if just as concerning problem emerged last month, when the WSJ reported that online ad giant, Google, would issue refunds to advertisers for ads bought through its platform that ran on sites with fake traffic, and generated no actionable advertising "clicks." Just how much of Google's ad revenue (and thus profits and market cap) had been inflated over the years by said "fake ads"?
The article quoted the CEO of Restoration Hardware who discovered where most of their clicks were coming from.
So fast forward to last week, when during Thursday's Global Retailing Conference organized by Goldman Sachs, Restoration Hardware delightfully colorful CEO, Gary Friedman, divulged the following striking anecdote about the company's online marketing strategy, and the state of online ad spending in general (courtesy of @parsimony16). What Friedman revealed – in brief – was the following: "we've found out that 98% of our business was coming from 22 words. So, wait, we're buying 3,200 words and 98% of the business is coming from 22 words. What are the 22 words? And they said, well, it's the word Restoration Hardware and the 21 ways to spell it wrong, okay?"

Stated simply, the vast, vast majority of online ad spending is wasted, chasing clicks that simply are not there.
Let me spell this out for you. Restoration Hardware was buying AdWords for 3,200 keywords. These are words which prospects might enter into search engines. Paying for 3,200 keywords on AdWords would cost a lot of money. Yet the top keyword was the name of the business, "Restoration Hardware." The rest of the top 22 were misspellings of "Restoration Hardware."  Let me make up a few for you as….
Restoration Hardwhere
westoration hardware
rustoration hardware
restoration heardwhere
I had to work hard to keep my spellchecker from correcting my typos. I copied the last one into the Google search box and "Restoration Hardware" appeared as the top entry. I doubt that Restoration Hardware paid for this placement. Google became the #1 search engine because it overcame spelling mistakes to deliver search results based on what you want to get. Regardless of your ability to spell.
One wonders how long before all retailers – most of whom are notoriously strapped for revenues and profits courtesy of Amazon – and other "power users" of online advertising, do a similar back of the envelope analysis, and find that they, like RH, are getting a bang for only 2% of their buck? What will happen to online ad spending then?
A drop in online advertising should be a big concern for Google and Facebook. It is not your concern. You should be concerned on spending money on advertising which will pay for itself by bringing in new and existing clients. You need to do what is in your best interest.
You should have no doubt that Google will do what's in its best interest. Such as using direct mail to get new clients for Google AdWords. Yesterday, I received a direct mail offer from Google AdWords customized for my company:
Right now, people are looking for businesses just like yours.

Make sure Reality Marketing LLC shows up on Google the moment potential customers search for what you have to offer-whiter they're at home or out on the go. Learn how Google can help.
If people are looking for me, they will search for "Richard Emmons" and they will find me one way or another. I don't plan to spend money on AdWords on these keywords:
richard emmons
richard evans
richard simmons
You can use AdWords wisely to help people who are looking for your products and services. This can make you money. Just be sure to send your clicks to special landing pages or special offers so you can calculate whether the ads are working or not.