Zsa Zsa Gabor Never Said, "Dahling Husband, Let's Get a Living Trust"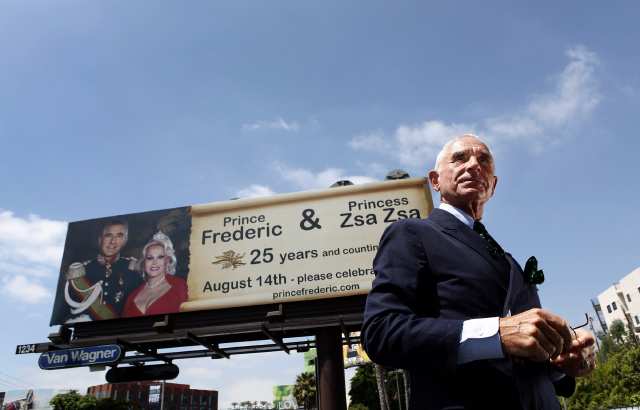 The Los Angeles Times reported today that "Zsa Zsa Gabor's husband scored a legal victory on Wednesday when a Los Angeles judge approved an agreement naming him the ailing actress' conservator for the next six months."
Zsa Zsa's daughter filed a lawsuit in March seeking to put her mother in a conservatorship. The daughter lost and so did her mother because the process was in the court system and in the public eye.
Attorneys announced the settlement between Gabor's ninth husband, Frederic von Anhalt, and her only child, daughter Constance Francesca Hilton, who in March had asked to be named her 95-year-old mother's conservator after saying she didn't believe Gabor was being properly cared for medically or financially.
When she filed the suit seeking conservatorship, Hilton contended Von Anhalt was keeping her mother "increasingly isolated" and "heavily sedated."
In addition to being public, conservatorships are also expensive and time consuming. Attorneys and accounts need to be hire and paid to provide oversight. The process is set up to protect Zsa Zsa and the court will not trust her husband of 25-years to look out for her best interest.
Von Anhalt, 68, will continue to make medical decisions for his wife of 25 years, but several attorneys will provide financial oversight and Hilton will be allowed weekly visits. Superior Court Judge Reva Goetz approved the conditions and set another hearing for January to evaluate how the agreement is working. http://latimesblogs.latimes.com/lanow/2012/07/zsa-zsa-gabor-husband-conservatorship-.html
A living trust would have avoided conservatorship and  kept this sad tale out of the public eye. Let's hope Zsa Zsa gets a living trust set up so she can avoid a probate when she dies. This will keep her financial situation private and help her minimize estate taxes.
Financial advisors and estate planning attorneys can help couples like Frederic and Zsa Zsa set up living trusts and avoid this embarrassment and expense. For information on using estate planning seminars to build your practice, go to MyLivingTrustSeminar.com.